Hyundai Hybrid Cars in Michigan City, IN: How Hybrids Help the Environment
These days, we're all looking for ways to reduce the negative effect of our lives on the environment. Driving Hyundai hybrid cars in Michigan City, IN is a great way to live a more eco-friendly lifestyle. Want to learn more about Hyundai hybrid cars for sale in Michigan City, IN, and how they're beneficial for the environment?
Reduced Reliance on Fossil Fuels
Up until recent times, vehicles were powered almost exclusively by nonrenewable fossil fuels. The extraction and use of these fuels has many negative ramifications for the environment. Transitioning to hybrids provides us with a way to reduce our dependence on these fuels.
Cleaner Air
Burning fossil fuels also emits particles into the air that makes the air we breathe dirtier and less healthy. Reducing these emissions by switching to hybrid vehicles helps to improve the health and well-being of yourself and everyone around you.
Less Noise Pollution
Although sometimes it is overlooked in the broader conversation about pollution, noise pollution has a big impact on wildlife. Vehicles with combustion engines produce a lot of noise, contributing to noise pollution. Hybrids run quieter, reducing the amount of noise pollution in an area to create a more peaceful, quiet atmosphere overall.
Slowing Global Warming
Burning fossil fuels expels carbon dioxide into the air. Carbon dioxide is known as a greenhouse gas, trapping heat in our atmosphere and contributing to global warming. Driving a hybrid reduces the amount of carbon dioxide emissions your vehicle generates. This helps to slow the trend of global warming and preserve our environment for future generations.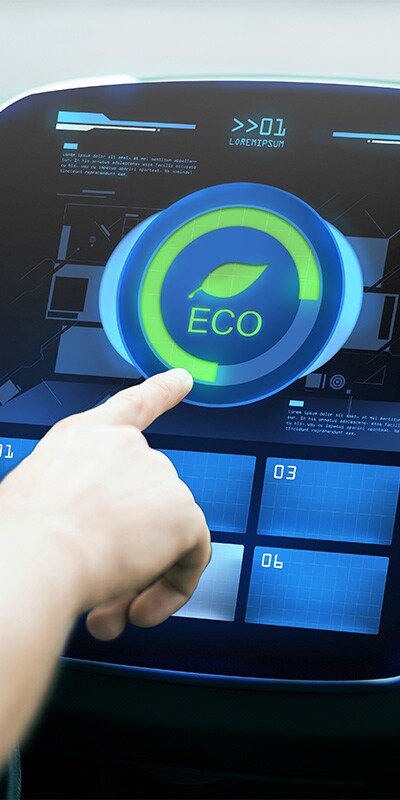 Drive Into A Better Future Today
Choosing a quality hybrid like the ones at our dealership lets you reduce the impact you have on the environment while still getting a quality driving experience. Want to learn more about the hybrid options in the Hyundai lineup? Our experts are standing by to tell you everything you need to know about all the great vehicles in our inventory. Come to Michigan City Hyundai today to check out great Hyundai hybrid cars for sale in Michigan City, IN.